About Uztravel.com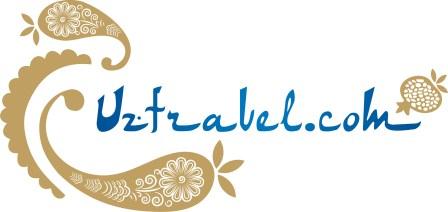 ---
In 2014 Two of Tashkent Leisure and Travel tour operators - Avrud Travel and Continent Tour founded a new Tourism brand for the mutual cooperation and growth - Uztravel.com.
Uztravel.com is enthusiastic and fast growing brand, with the team of experienced professionals with more than 15 years of sustainable presence and experience in travel, hospitality, incentive; members of our team are internationally recognized and have professional knowledge and degrees in travel and hospitality services from local and international Organizations.
Avrud Travel founded in 2002, is one of the leading Outbound Leisure Tour Operators in Uzbekistan, and listed among the World Luxure Travel companies.
Continent Tour, established in 2009, in a very short time succeded to be one of the leading Inbound Tour Operators to Uzbekistan and Central Asia.
Uztravel.com is a Tourism Brand owned by Continent tour and Avrud Travel - Members of APTA - Association of Private Tourism Organizations of Uzbekistan.
Our staff includes English, Italian, Spanish, Turkish, and Russian speaking Tour Operators, which are ready to assist to any request and project. Our reputation has been created for years as a result of a hard work on based on our professionalism, knowledge, experience and customer feedbacks.
Today Uztravel.com one of the respected and welcomed Tour Operators in Uzbekistan and Central Asia cooperating with sustainable partner companies around Central Asia.
We specialize in organizing Cultural, Archaeological, Art, Trekking, Pilgrimage tours and travel services for FIT, Groups and Incentives. We put all our efforts on supporting customer care services, and customer oriented policies in our daily work. We cooperate with tourist choice hotels, tourist class vehicles and certified guides and tour leaders in our destinations.
No matter where you are, we will assist you to visit this World Heritage Destination and to choose itinerary that may easily be customized to suit your interest, schedule, and budget.