Visa support to Uzbekistan / Letter of Invitation (LOI)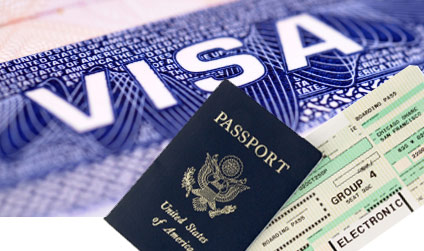 ---
In order to enter Uzbekistan every foreign tourist must have a valid entry visa, to be obtained from the nearest Uzbekistan Embassy or General Consulate. Tourist visa can be obtained upon presenting a Letter of Invitation (LOI), duly approved by the Ministry of Foreign Affairs of Uzbekistan.
Citizens of some countries are eligible to visit Uzbekistan without visa: Azerbaijan, Armenia, Belarus, Georgia, Kazakhstan, Moldova, Russia, Ukraine, and Kyrgyzstan (not more than 60 days).
No visa support (LOI) is required for citizens of the following countries: Austria, Belgium, France, Great Britain, Germany, Italy, Latvia, Malaysia, Spain, Switzerland, and Japan. Citizens of these countries can apply for tourist visa directly at Uzbekistan Embassy or Consulate at their Destination. At the same time, LOI can be requested if an application is submitted outside of the country of citizenship.
You can have Visa for visiting Uzbekistan for tourism purposes in duration of up to 7 days, 15 days, 30 days. Also, you can have single and multiple numbers of entering to the Republic of Uzbekistan.
Regular visa support, the process of issuing takes 10 business days
· Urgent visa support, the process of issuing takes minimum 5 business days (it will cost you 50% more than regular visa Embassy)
Uztravel.com will be happy to arrange you LOI to enter Uzbekistan along with our tour packages,or any of your custom made itineraries.
In order to apply for the your visa we need to have following from your side:
1. Choose a tour itinerary you want to book;
2. A good quality copy of Valid passport with validity not less than 6 (six month) Front page only with full information, signature, photo, bar code);
3. Completed application form sent to us; (DOWNLOAD APPLICATION)
4. 1 passport - size photo;
5. Flight schedule you booked;
After filling out application we will send you a Letter of Invitation (LOI) with your reference number and a date when you can visit the Embassy or Consulate of the Republic of Uzbekistan of your country to obtain the Visa.
Transit Visas
In case of transit via Uzbekistan, while traveling to a third country, including CIS countries, foreign travelers must have a transit visa issued beforehand. The transit visas are issued for a period up to 72 hours and cost US$20 for 24 hours, US$25 for 48 hours or US$30 for 72 hours. Travelers flying by Uzbekistan Airways, can get transit visas for Uzbekistan without visa support formalities.
Such transit visas are of two kinds: Single entry - for 72 hours or 3 days and Double entry - for 144 hours or 3+3 days. They can be obtained from any Uzbekistan Consulate within 24 hours, upon presenting an air-ticket for an "Uzbekistan Airways" flight.

Note: The Ministry of Foreign Affairs reserves the right to deny any application for visa support without providing further explanations or may request additional information (e.g. , letter from the employer confirming the employment)

Cost for consular fees and for visa support

Individual Visa Consular fees:

USA citizens (Ordinary visa) – 100 USD / (Urgent visa) – 150 USD

Citizens of other countries (Except Japanese citizens)
Up to 7 days duration – 40 USD
Up to 15 days duration – 50 USD
Up to 30 days duration – 60 USD
For registration of each entry, rate of the visa increases on 10 USD;

Group visa cost
Up to 15 days – 15 USD per person (Group not less than 10 person, not including children till 16 years)
Up to 30days and more – 25 USD per person

Additional amount, tourist will pay for actual charge (fees); this amount may vary depending on nationality and change without prior notification, approximate cost for actual charge (fees) is 20 USD
Japan citizens are exempted from payment for consular fees, they will pay just for actual charge (fees)

In EURO ZONE countries tourist will pay consular fees in EURO.
FOR MORE INFORMATION PLEASE VISIT: Ministry Of Foreign Affarirs (MFA)